Graveyard:
Castletown
Grid reference: E 5
GPS: -6.188726018/ 52.72255472
Name: Nathaniel Tackaberry
Address: Killowen
Date of death: 20/08/1872
Age: 49
Headstone stone maker: none
Headstone dimenions: H 245cm, W 122cm, T 12cm
Type of stone used: Limestone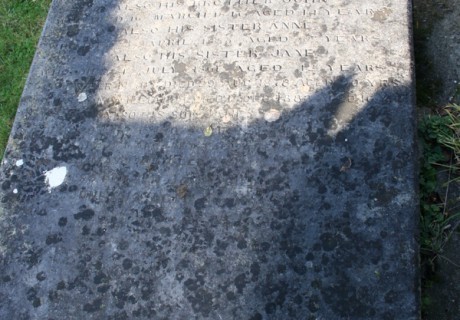 INSCRIPTION:
Agnus Dei.
Erected by Margaret Tackaberry of Killowen in memory of Nathaniel Tackaberry who died 20th August 1872 aged 49 years and five of their children who died young.
Also his brother John who died 16th March 1847 aged 14 years.
Also his sister Anne who died 5th April 1855 aged 38 years.
Also his sister Jane who died 4th July 1861 aged 42 years.
His mother Mary died 29th August 1878 aged 90 years and his son William who died 1st Dec. 1882 aged 16 yrs.
Also his son James who died 29th June 1902 aged 31 yrs.
The above Margaret Tackaberry died 30th May 1909 aged 74 yrs.
Also his son John died 1st June 1912 aged 48 years.
Requiescant in pace.